This article was written by Silvana Churruca between 2011-2014. Silvana is a UX Designer & Researcher with a strong multidisciplinary background: starting with Graphic Design, Arts and Communications, and later specializing in Cognitive Systems and Interactive Media, Product and Project Design Management and Communication Design Theory.  Follow Silvana on her LinkedIn.
---
Successful companies and startups have something in common that often big companies forget…that is a clear value proposition.
Value proposition is not just about creating a "sticky" slogan to use in your web header and corporate design, a thought value proposition would help you to keep the focus in the important things specially in the key moments, like when you are doing a release planning or designing a launch strategy.
Often I ask myself how a company can survive without one?. but sadly it is quite common to jump straight to adding functionalities and forget about how exactly are we offering value to our users… specially when a strong brand recognition allow you to do it.
In my previous post about the 10 pillars for a Successful eCommerce experience I have included communicate the Value Proposition as a key point during user's First Impression. As Ash Maurya says "first-time visitors spend 8 seconds on average on a landing page. Your UVP (Unique Value Proposition) is their first interaction with your product – craft a good UVP and they might stays (…)"
Next I will describe briefly what a UVP is and how having a good one will help you to create better and successful products.
---
1. What Is Value Proposition?
The UVP is essentially a promise of value we do to our customers, where this value means mainly benefits. Therefore UVP is customer center, and at the same time is key part of a business strategy.
"Unique Value Proposition: A single, clear compelling message that states why you are different and worth buying." (Steve Blank in The Four Steps to the Epiphany)

Must conditions for a UVP
A UVP Must answer these 4 questions…
What need are you satisfying? What problem are you fixing?
What's your solution?
What makes you stand out as a product or business?
To whom are you selling?
A UVP must be concise, unique and relevant…
Concise: memorable and easy to understand.
Unique: Must be a value that differentiates you from your competitors, where your product-solution is one of a kind. Focus in benefit rather than features.
Relevant: finally that 'unique', that difference must be relevant for your target audience.
---
2. How UVP can drive your Product design?
A clear and thought out UVP is like a candle in the dark, a signal  in the forest that will help you to take decisions in those moments when you inevitably have to start "cutting", because the deadline is to close or because resources are exhausted.
Let's see a couple example. Let imagine we are planing Pinterest or Twitter first release.
These are their Value Propositions:
Twitter VP:  Start a conversation*, explore your interests*, and be in the know.
Pinterest: Join Pinterest to find* (and save*!) all the things* that inspire you
now analyze them following the guideline we saw earlier about UVP….
Twitter VP:  [Start a conversation]+[ explore your interests] > [be in the know]
Pinterest VP: [Join Pinterest to find] + [and save!] all the things that [inspire you]
As you can see is very curious that both, Twitter and Pinterest follow exactly same structure for presenting their VP to customers. Green sentences correspond to "actions" (tasks) and red one correspond to the ultimate "benefit", the emotional goal a person is pursuing.
It is a clear relationship between the Unique Value Proposition (UVP) and the Minimum Viable Product (MVP). Under lean product development paradigm, the MVP is the key to start an iterative process that allow you to test your product -therefore your value proposition too- among those early adopters to which you aim.
What should be part of the MVP and what we can leave out the 1st release?
We should ask ourselves,  guided by their UVP what features and functionalities would be essential and sufficient to demonstrate our VP to those earlier adopters of our product.
For example, in the case of Pinterest, from all functionalities and features, I would say those checked below, would be good enough to prove users the VP:
Pinterest:  seek content by keyword, seek content by category, like content, create boards, pin (save) content, share content, follow other users, follow boards, edit boards.
With these minimal functionalities I think new users will experiment Pinterest VP: "find and save, thinks that inspire you". A UVP as we see before, comes from a clear understanding of a problem/need we our product/service gives a solution for. The features and functionalities we include in that first release must be powerful enough to activate users, means put users on board, and from developing point of view required the minimum effort possible.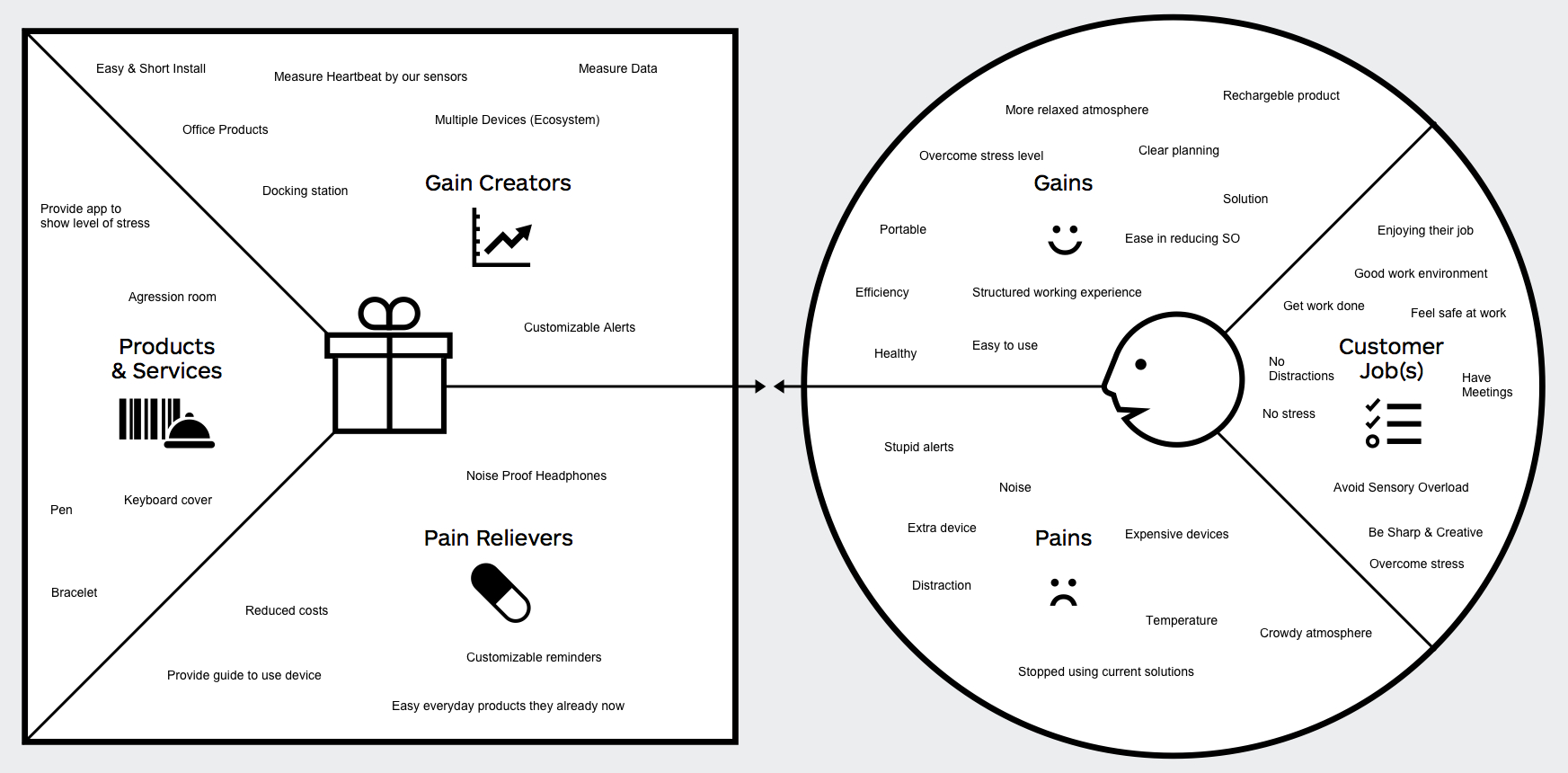 If you are familiar with the Value Proposition Canvas, you will see UVP comes directly from identify users Customer Job(s), pointing out the most relevant Gains and solving the key Pains.
Thinking on Pinterest again, I can think this quote could resume the major users jobs, pains and gains, that define the problem/need: "Internet is full of beautiful things but I never can find again something I liked, or never find it when a need it. I would love to found everything in a same place".
Features included in the MVP should be also those we include in the design of our product "first session", as an activation strategy. Going back to the case of Pinterest, their included "seek content", "pin it" and "create board" in their first experience. If you are looking for great other examples of "onboarding experiences" check Samuel Hulick amazing blog: useronboard.com.
---
3.Last but not less important Keep your UVP up to date.
The Airbnb example
As I say before UVP is part of a business strategy and as such should always be linked to it. The case of airbnb is a good example of how a UVP is updated, aligned according strategic changes.
Airbnb is doing a shift from rental business into travel business. Airbnb starts like a accommodation solution, rental business… and now is pivoting to the travel business, where is not longer offering "a play to stay" but a whole new travel experience, where you will feel "at home".
At the same time, of course,  focus in build a community around a clear concept – the Bélo -, will help them to make front to the increase number of competitors.
Airbnb new UVP is clearly oriented to travel experience and leaves in the background the rental:
"they ended up with something more than just an airbed at a slightly messy apartment. They learned our favorite places to grab coffee, eat the best tacos in the city, and had friends to hang out with whenever they wanted"
Previous VP: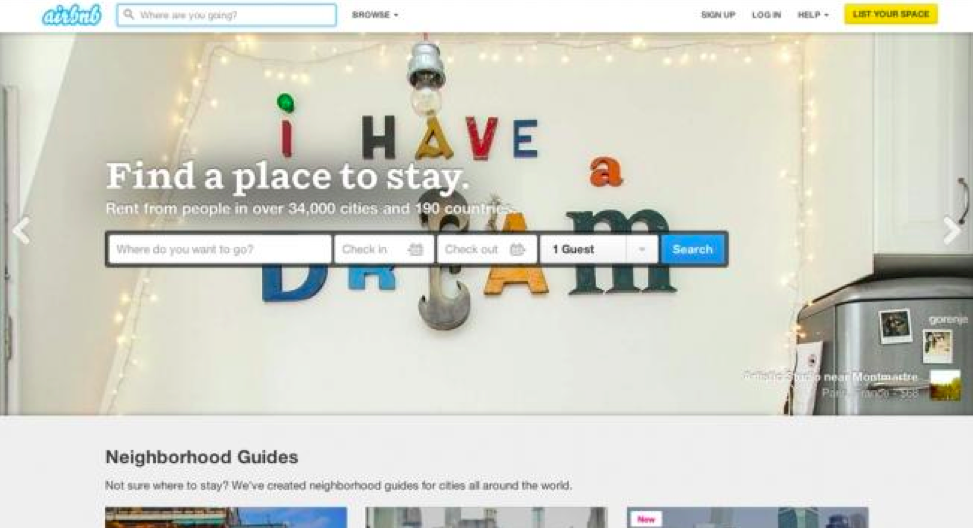 "Find a place to stay. Rent from people in over 34,000 cities and 190 countries"

New VP: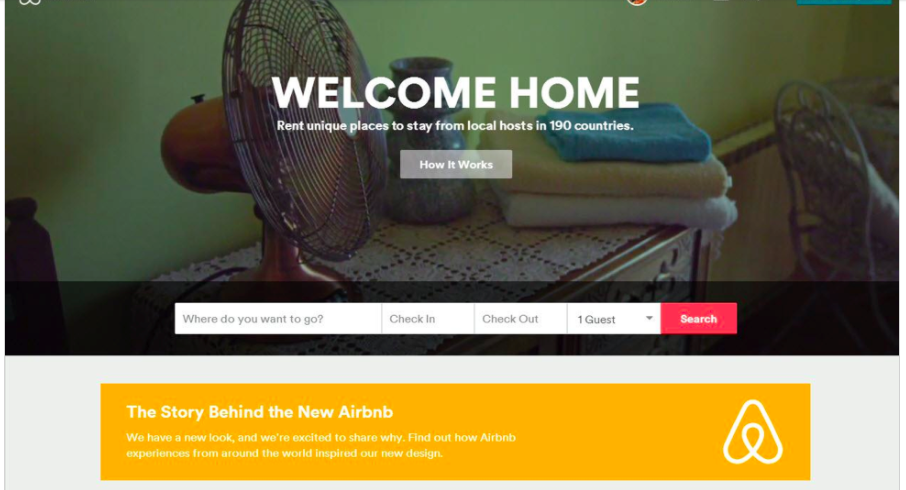 "Welcome home. Rent unique places to stay from local hosts in 190 countries"
"Welcome home = Belong Anywhere"
This new value proposition is equally reflected in the "living" images that illustrate their homepage…interiors are personal, and intimate, and a bunch of outdoor images illustrates this city that is live as a resident, quietly reading in a cafe, or sitting in the park.
---
HOW TO DO IT? How start to build a Value Proposition?.
I will not go deeply in this because there is a lot of better literature on the subject (check "keep learning", but some key points are:
BEFORE:
Identify and define perfectly the problem you are addressing.
Define a solution that is both fulfilling and unique.
Identify your target group, and among them the early adopters, because this one are the initial segment for whom you  have to .
Define how are you going to measure success (Key Metrics)
Check the Value Proposition Canvas and the Lean Canvas
AFTER:
Apply some template like The Elevator Pitch Format. Tor Gronsund, makes a great sum up of 10 different templates
For (target customer), who has (customer need), (product name) is a (market category) that (one key benefit), unlike (competition),the product (unique differentiator)
---
KEEP LEARNING ABOUT UVP AND MVP:
REFERENCES AND RECOMMENDED READING
About Value Proposition:
Disambiguity: Design starts with proposition ergo Usability
by Lara Reichelt
We Love Lean: Creating a Value Proposition
by Laurence McCahill
Forbes: 4 Steps To Building A Compelling Value Proposition
By Michael Skok
Help Scout: The Art of Creating a Magnetic Value Proposition
By Elizabeth Wellington
Pragmatic Marketing: Use Value Propositions to Validate Your Product
By Harry Yang
THE VALUE PROPOSITION DESIGN
http://www.orange.ngo/wp-content/uploads/2017/04/value-proposition-design.pdf
https://clearbridgemobile.com/planning-a-minimum-viable-product-a-step-by-step-guide/
About activating users.